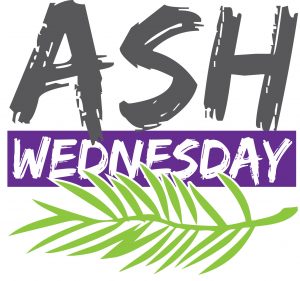 The Easter season has slipped up on me this year, in spite of the fact that it's later than usual. It's hard to believe that Lent starts on Wednesday. The year is flying by. My time is usually freer now, but I've gotten so used to not having time to write that I'm still letting things slide. I have, however, been reading again lately. I usually have two books going at once. One in the living room for when I'm sitting there with the kids as they play and one beside my bed for winding down at night. I also have something open in my Kindle app on my phone for when I'm stuck somewhere away from home with nothing much to do.
I've got more than a dozen books I've downloaded from Amazon or Overdrive this past year that I haven't read. As part of my effort to get myself more organized and back to writing, I've started working on them. Some of them are fiction or self-improvement things, others are religious research materials, or cookbooks. One I've just finished is "Confessions of a Prayer Slacker" by Diane Moody.
The title of this book hit home for me. I frequently feel guilty because I don't spend enough time with God. He gets pushed aside with my busy schedule. It's not that I don't think about Him or try to follow His rules and live by His precepts. It's just that I tend to do it all while multitasking. I know I need to focus and listen sometimes, but it's usually second, or third, or fourth….and somehow it doesn't really happen. To emphasize how bad it has gotten, I downloaded this book on March 16, 2016. Yes, nearly a year ago.
So, I finally got around to reading it at a time when I was thinking I'd do a devotional series as part of my Lenten commitment. I tried something similar last Easter with "Made to Crave" by Lysa Terkeurst. Some time ago (I really don't remember how long) I bought "Lord Teach Me to Pray in 28 days" by Kay Arthur. Yes, this has been a long term struggle.
The Terkeurst book was a daily devotional covering 60 days. I did manage to finish it in a timely manner, although, there were times when I had to combine several days together to catch up. The Arthur book has been on my nightstand for, at least, three years. I have started it over twice. I still haven't finished it. So finishing Moody's book in less than a week seems like a big step forward. Now am working on putting it into practice.
I own a medium sized Dayrunner that I used for notes and keeping track of meetings when my brother, Jim, and I were actively working our web design business. It's a really nice binder in brown leather with a zipper. I loved using it, but it's been laying on my desk for a while now. I have ordered new calendar pages and dividers and I intend to use it for my Lenten devotionals. I spent nearly $60 on the daily calendar pages, monthly dividers, notes pages, and pockets for storing odds and ends. I am hoping the expense will give me the added incentive to stay the course.
I've printed out the Lectionary for March on note pages so I can keep it in the binder. One thing that Moody recommends is to read a portion of the Bible each day with a goal of finishing the whole thing. I thought I had read it all, but recent Bible study groups have brought passages to my attention that I don't remember reading or even hearing before, so I've been thinking I need to go there again.
Although this is starting as a Lenten commitment, I hope to develop it into a year long, then a lifetime habit. As part of that, I plan to do a weekly summary here of what I have discovered along the way, about the Bible, God, and myself. My plan is to post here on Wednesdays. Join me, if you are so inclined. Let's see if we can build a closer relationship with our Heavenly Father.
Please follow and like us: